The complete shutdown of live events happening in the channel thanks to Covid-19 has been a devastating blow to MSPs that stay on a path of continual education. Fortunately, thanks to many of the great vendors in the channel, there are several fantastic virtual events happening. And audIT is proud to sponsor and participate in two big ones that you should NOT miss coming up this June 2020!
Here's the event details
Techcation – A 2-day summer camp themed event
MVP GrowthFest – A 1-day event with special guest Magic Johnson
Event 1: Techcation by Liongard on June 16th and 17th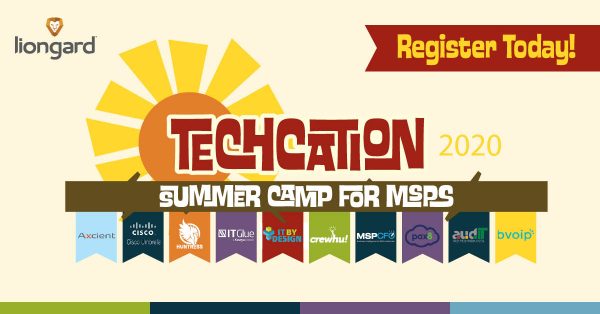 The first event is called Techcation, put on by Liongard. audIT and 9 other sponsors are joining into this fun event on June 16th and 17th, from 12-5 p.m. EST. This is a summer themed fun event and is 100% FREE.
This is going to be a fun-filled, educational "summer camp" exclusively for MSPs. If you're reading this prior to their EARLY BIRD SPECIAL: You can register by June 10 for a chance to win Bose Bluetooth sunglasses (a $200 value)!
Fill up your water bottle, gather your s'mores kit and hit the trails with 10 of your favorite MSP vendors. We've planned two afternoons packed with "fireside" learning sessions, fun-filled activities and plenty of giveaways. (NOTE: sunscreen and bug spray not needed.)
If you are ready to take a break from the daily tech grind, let loose, learn a thing or two, and ring in summer the right way, this should be the perfect event for you.
Head here now to register for Techcation
Event 2: MVP GrowthFest by ID Agent on June 23rd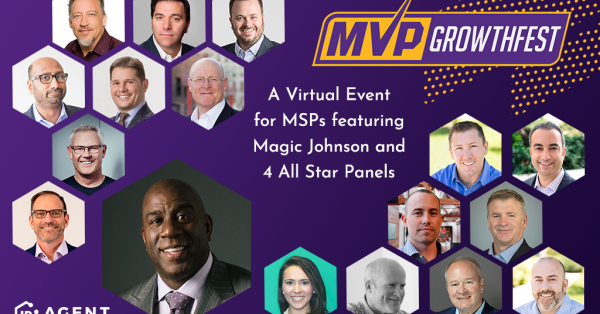 The next event is going to be huge and is slated for June 23rd from 1pm to 4pm EST. The event is a 3-hour virtual event with insight from experts to boost MSP growth plus…
… ID Agent's Matt Solomon will interview NBA Hall of Fame legend and entrepreneur Magic Johnson, winner of 5 NBA championships, 3 MVP awards, and 1 Olympic gold medal.
MSP attendees will get the inside scoop on how he parlayed the skills and tenacity he acquired on the court into a winning formula for his successful business ventures. Plus, Channel leaders will share future-focused insight and expert analysis to show you how to position your MSP to grow in challenging times.
Reserve your virtual seat now for MVP GROWTHFEST, on June 23 from 1 pm – 4 pm! Click here to register now
Here's a sneak peak of what you will get when you register and attend MVP GrowthFest:
• See four powerhouse panels led by 15 Channel MVPs
• Win up to $2,000 in cash prizes
• Get practical steps that you can take RIGHT NOW to grow
• Gain positioning advice to thrive in the recovery
Don't miss this once-in-a-lifetime event that can help you become an MSP MVP!
Both of these events are must-attend events for MSPs that want to bust out of the Covid-19 shutdown stronger than ever!