The audIT team recently attended the Robin Robins Producers Club event in Franklin, Tennessee where we had a chance to connect with old friends and make new ones in the world of MSPs.
We were busy at our booth but it wasn't all work and no play! Just for fun we printed a bunch of audIT stickers and gave them out with a special incentive: get creative with the stickers and post a photo of your shenanigans to social media, and you could win a $250 prize.
Now it's time to announce the winner of the audIT sticker contest! Thanks to those of you who posted your photos online or sent them to us via email. We enjoyed your creativity!
Our two runners up are…
Second Runner Up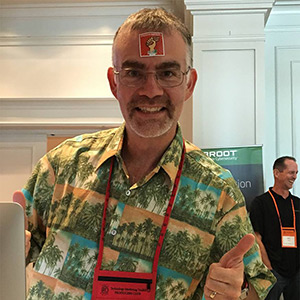 John Motazedi (literally a walking advertisement!)
John made our day at the Robin Robins event when he walked up to our booth, slapped a sticker right in the center of his forehead and mugged for the camera. Major props to John for walking away with the sticker still in place.
First Runner Up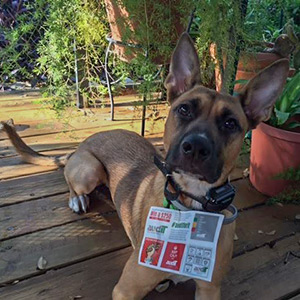 Elizabeth Hill (and her exceptionally patient pooch)
Elizabeth sent us her photo via Facebook, and really, who can resist that face? We hope this little sweetheart got some post-photo-op treats.
And our grand prize winner for sheer audacity is…
Dan Izydorek of PC Miracles who quite literally took it to the bank where he withdrew some serious wads of cash just to prove how much audIT has helped him in his business so far.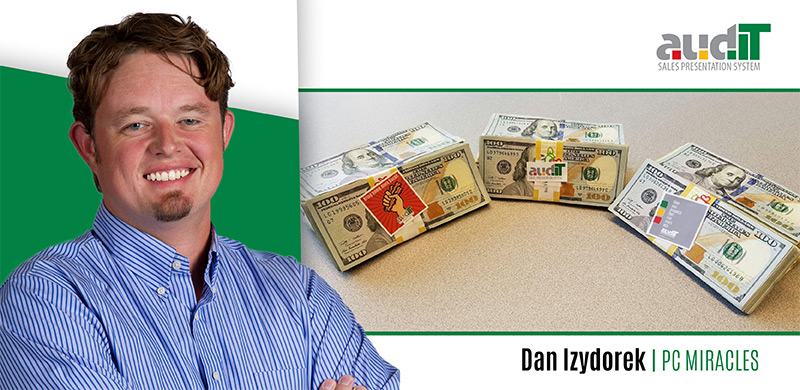 Look carefully at the picture above. Dan actually walked into the bank and withdrew $30,000 in hundred dollar bills. He brought the money back to his office and carefully affixed – not one, but THREE – audIT stickers to the piles of bills.
Now that's dedication to a cause!
We're grateful to Dan for the passionate display and enjoyed a good laugh, so we're happy to say, congratulations, Dan!
You're the winner of the $250 gift card from your friends at audIT Sales Presentation System. We'll reach out to you personally so we can send you your prize.
Now go put your money back in the bank and enjoy something fun on us.
Everyone else, stick around for the next event where you may be presented with another audIT challenge and a chance to win! In the meantime, check out the stickers we printed and tell us which one is your favorite.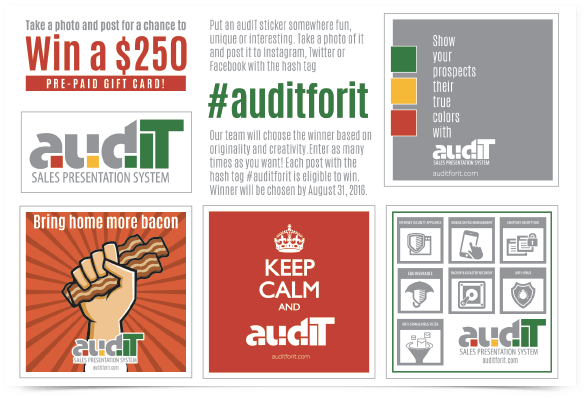 New here and wondering whether audIT can help you drop some serious cash into your bank account? Good news! You can try it for 15 days absolutely free.