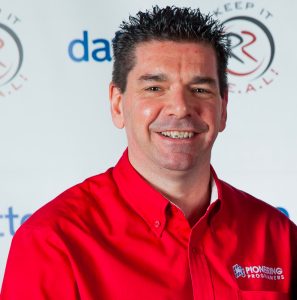 Former MSP, Technology Marketing Toolkit Producer's Club Mentor (also just named Head Client Coach for Technology Marketing Toolkit's Accelerator's Program) and owner of Pioneering Programmers, a software and web development company based in Texas, Mark brings 40 years of software experience to audIT.
audIT is a SAAS tool that lets MSPs take the data they collect from their clients and transforms it into beautiful presentations that are emotionally compelling and simple for even the most non-technical person to understand. audIT is both a sales tool and a time/money saving tool.
Users can rest assured, the end result won't change. You will still create the same impactful and powerful presentations for your clients to make selling and up-selling easy. What will be changing is helping audIT users create presentations easier, faster and that fit their unique MSP foot print.
Mark and his team join the AudIT development team to help build the next generation of the audIT software. Not only does Mark bring a deep understanding of SAAS, he understands the unique business needs of MSPs. He will be leading the audIT development team and helping make the system even better, faster and more flexible for the users.
After launching in 2016 to massive success, audIT is set to re-launch in October, 2018 with an all new powerful release. Lead by Mark, audIT is about to change the game again!
The leadership team has been listening carefully and collecting feedback from the MSP user base. audIT 2.0 will have a much lighter build to increase speed, security and ease of use as well as many requested features.
A full roadmap will be released prior to launch and updated regularly so users know exactly what is on the horizon.
To lock in the lowest price on audIT and get all the best features, make sure to sign up prior to launch. If you've already tried audIT, we're offering a special 7 day additional trial. Just contact sales@auditforit.com. All current users in good standing will have access to the entire new feature set at no extra cost.
So make sure to start your trial now and lock in the best deal on audIT 2.0.