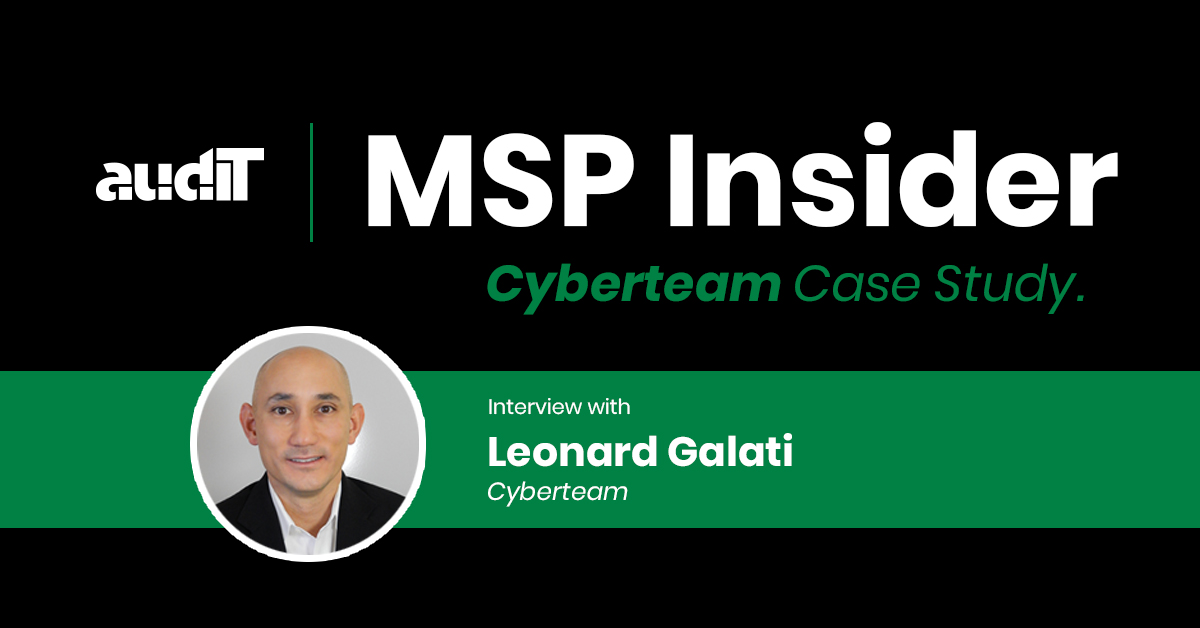 I recently had the great pleasure of sitting down with long time audIT user Leonard (Lenny) Galati, CEO of Cyberteam, an MSP located in Purchase, NY.
Lenny graciously shared a ton of great insight on how Cyberteam went from break fix out of a basement to almost 2 million dollars in annual revenue with 8 employees.
Here's the full 29 minute interview with Lenny
This is jam packed with great, real world business advice any MSP can use to grow (no matter how big or small).
Don't have time to watch the full video yet? Here's some key takeaways from the interview.
These are short 'bytes' where Lenny shared some really useful information. I highly recommend you watch the entire video. But these quick bytes are short, sweet and packed with some profitable tips
Why doing QBRs is so important (and how audIT makes it easy)
How audIT has helped him talk to clients about spending more money
How to stop the nitpicking over prices on your quote
What Lenny would do if he was a one person shop looking to grow (This one was huge!)
Make sure to check back for more audIT MSP Insider! And if you would like to share what's working in your MSP with your peers, reach out to me to be a guest on the show.