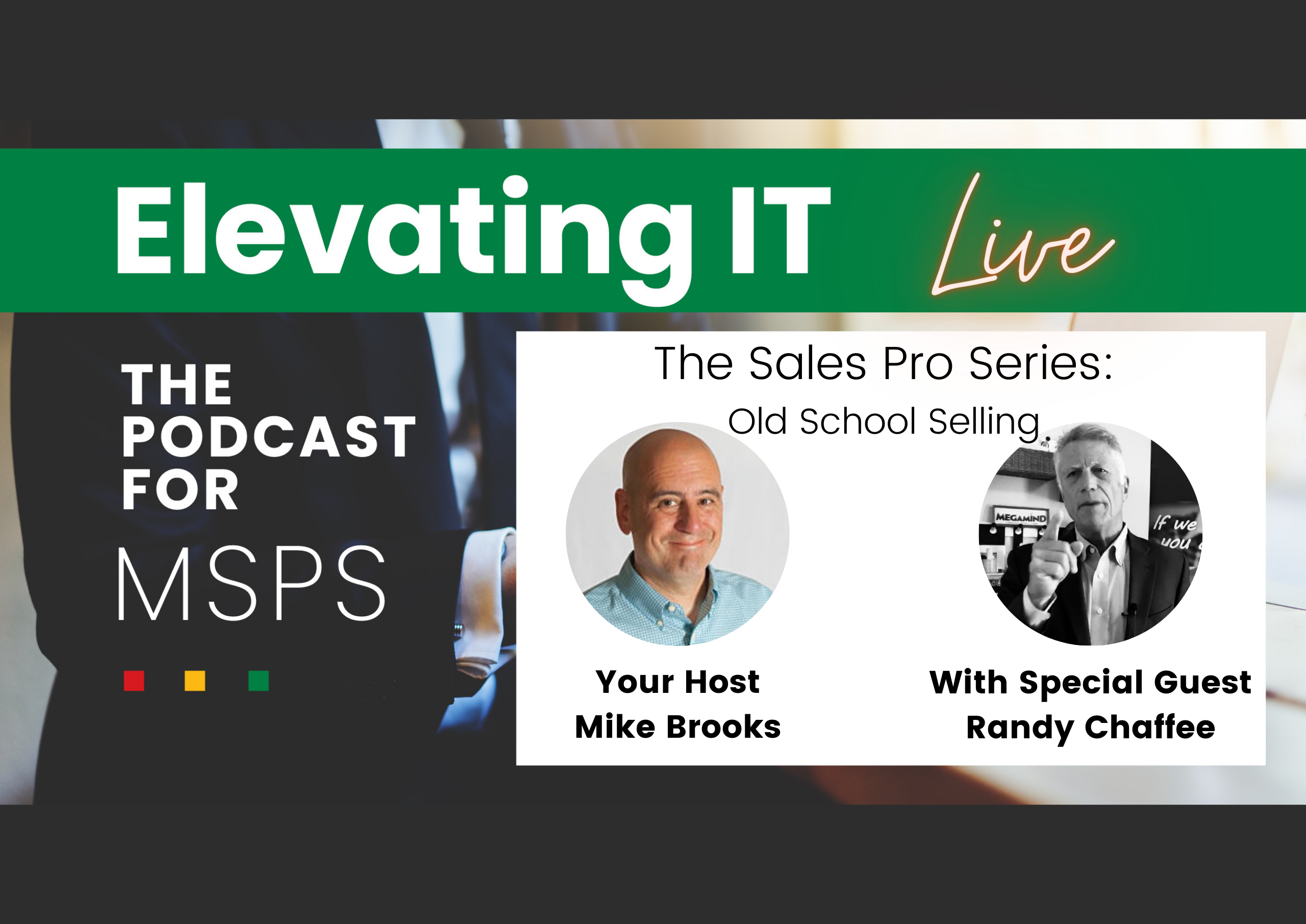 In this episode of the Elevating IT podcast I am joined by Randy Chaffee, CEO of Source One Marketing, LLC. Randy's company represents several of the top manufacturers in the post frame building, metal frame building, residential steel roofing and steep slope roofing industry.
As with other guests, Randy brings a perspective on sales from outside of the MSP channel. Randy, a self-described road warrior, has re-invented himself during the past many months of the pandemic. As you will hear and see in this interview, he's now Randy 2.5 but still the same amazing professional he was before.
Here are some standout short clips from my interview:
Clip 1: Randy doesn't call it selling
Randy doesn't like the term salesman. Here's how he likes to think of sales and selling. It's something that separates him from the pack and easy to see it's a big reason why he's so successful at what he does.
Clip 2: On embracing virtual communication
His industry is very much the type who expects to see him in person. So, the pandemic created a new problem for Randy, as has for many industries including MSPs. But even in an industry that needs live face-to-face connection, Randy has found success using virtual communication.
Clip 3: Randy's advice to people afraid to start using video to sell
The first time he did a video, he did 37 takes and hated it. It's like with anything you do, sometimes it's just taking that first step. Here's how he approaches it and one thing he says you should not do.
Watch the full episode
And make sure to tune in on the audIT Facebook page or YouTube channel to watch these live. Like or subscribe to get notifications when we go live.