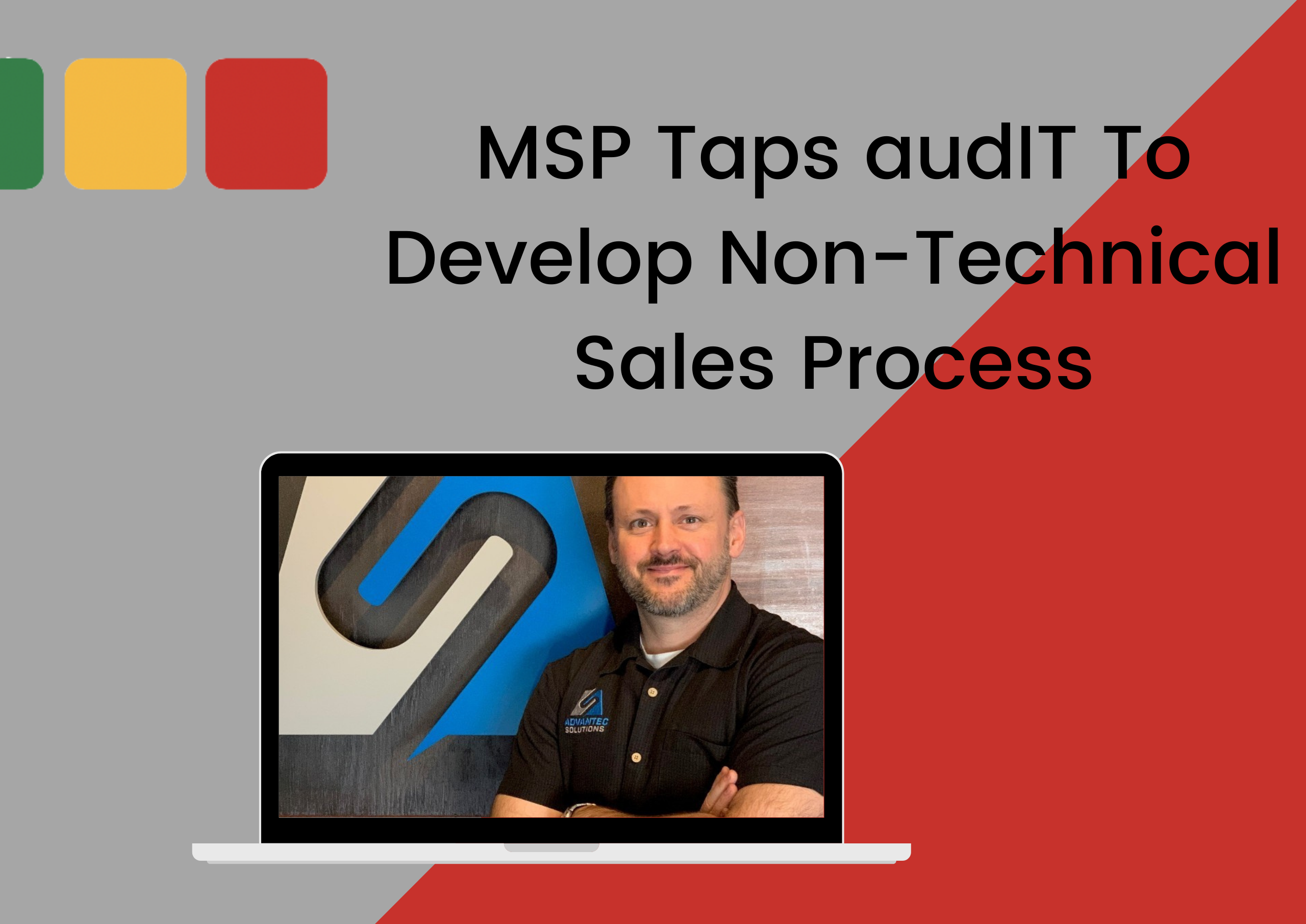 Nathan Howell is Vice President of Sales and Development at Advantec Solutions, Inc. When Nathan came to the Oklahoma City based MSP, he brought 20 plus years of sales experience with him.
What Nathan did not have was IT experience. In fact, he was brand new to the IT industry.
The big problem he was facing was developing a sales process that would work for him. Not being technical or having any experience in IT presents a challenge for anyone selling for an MSP.
Watch Nathan's story
No sales process = no sales
A sales process is very simply, a set of repeatable steps that your sales team takes from start to finish. Having a sales process provides a recipe for success. And this ultimately leads to more closed business and a much easier way to sell.
It actually doesn't matter how much experience a person has in sales. Without a process, the job is much more difficult. Any sales trainers would say: if you don't have a sales process, you're setting yourself up for failure.
It's important to ask prospects the right questions
Nathan knew he needed a way to ask his prospects the right questions. In a sales call or on a technical assessment. He didn't have this.
But not knowing the right questions to ask is just the first part of the problem. The next part of the process is taking the information you gather and putting it into a winning presentation.
Starting from scratch is a lot of work. And coming into a new position, the last thing anyone would want to do is learn how to sell IT by trial and error.
audIT is a sales process that completely removes the tech-talk
Nathan leveraged audIT to use for his sales process. "This is not a confusing sales process and system". As Nathan reported, the system is very easy to learn. Most users are up and running after 30 minutes of training or onboarding.
"The audIT presentation and process is about technical things. But it's not technical and not a technical process." Non-technical salespeople selling in the MSP space absolutely love this about audIT. It allows them to put the presentation together even though they are not technical.
audIT provides a simple way to gather the information through a tool called 'The Fact Finder'. This method both engages the prospect but is easy for the salesperson. It provides a simple, step by step way to gather the information needed to put these presentations together.
Other MSPs of all sizes agree with Nathan
Brain Wyble who is in sales for InfoTECH Solutions, a Louisiana based MSP said, "audIT can be a significant part of the sales process. It is especially helpful within the discovery and presentation portion of the sale."
Brian believes that audIT is a real shortcut for an owner led sales team without a great deal of sales experience.
"Wish I would have had it 3 years ago when I started in this industry," he continued.
David Spire, VP & Chief Development Office at Entech in Florida also uses audIT as a key step in his sales process.
"I believe audIT is such an important tool because it stalls someone sprinting to a proposal or contract and forces behavior and conversation around business risk and outcomes. The checklist of tools and services most MSPs sell from, aren't the outcomes, they are the technical stacks that are used to deliver the outcomes."
The process is simple and the results un-mistakable
The easy-to-follow instructions and guidelines of audIT allowed Nathan to quickly put his new sales process together.
He closed 3 out of the last 4 sales. As a 20-year sales professional, he's very excited about a 75% closing rate to start and is looking forward to more success with audIT to come.
Try audIT for yourself
audIT offers a 15-day free trial. Most users report that the system pays for itself before the trial is even over.