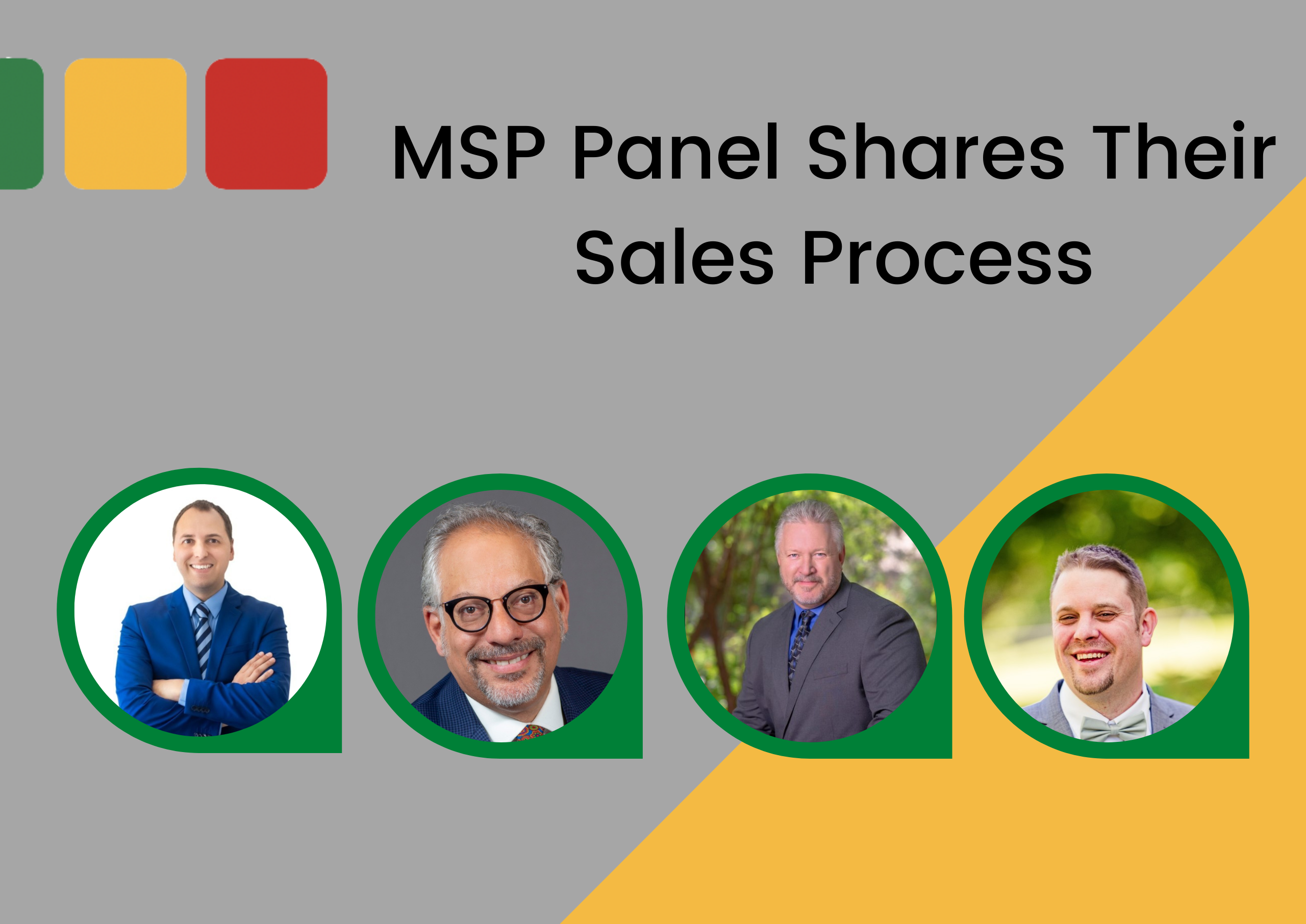 4 MSPs recently joined me on a demonstration of the audIT system. This panel of power users shared how they are using audIT in their MSPs.
One attendee asked a great question that each of the panelists answered. She wanted to know if each of them would be willing to give a quick overview of their sales process so she can get a better understanding of how to better use audIT herself.
What follows is each of their answers along with their respective video clips. To get access to the full webinar, click here.
Greg Durnan - President/CEO of Acacia Information Technologies, LLC.
We're using mailers and then calling to set appointments. The appointment is generally for a network assessment or if they need services and they want to talk to us.
We send them a 'shock and awe' box, which has all of our about us information and all of our testimonials. We send this a day or two before the actual meeting.
At that meeting we run through and do the assessment. We literally take them through this entire assessment in audIT.
Then I come back usually a day or two later and actually present the audIT to them so that they understand what we looked at, why we looked at it what we found. And then we go into a general sales process.
Mark Umstead - President - Plus 1 Technology
We do something pretty similar as far as the process goes. We make sure that we get them information about us and everything before the meeting. We go out and perform the technical assessment.
We usually try to schedule the next call which is to review the audIT while we're sitting there at the assessment meeting. You don't want to lose their interest and you want to do it pretty quickly.
We try to put this together within a day or two of a meeting with them. Just so we can keep their interest because sometimes they start going all over the place.
So, we try to do this pretty quick. And then this helps really set the baseline of just not what our recommendation is, but kind of what our expectation is for them as a client. We present our recommendations and what they need to do. We share the services, software and whatever we're recommending that the client must do.
At the sale, the client is presented with all of these things that we recommend. If they decide not to do something we recommend and something happens down the line, whether they get a ransomware infection or they didn't encrypt an email and something bad happened, we are covered. We can at least tell them this is why that one box was red. I think that kind of stuff helps out a lot; the expectations of the client, that these are the services that we recommend for your business.
Michael Einbinder-Schatz - Owner - Jobecca Technology Group, LLC
I'll just tag onto that, that we're basically doing a lot of the same stuff that you've heard. We are also partners with both Rapid Fire and Galactic. They fill different needs. What we do is we go in, when we get the assessment appointment, and run Rapid Fire assessments.
Now we're starting to run Galactic assessments and we take that information back plus what we've gained in our discovery, the actual interview and conversation and revealing of pain points. What the most important things are when they're considering making a change to an IT provider so that we can target our presentation. We take that information and we put that into the audIT report because this is the best tool for presenting because it is simple stop lighting and grading, in my opinion.
Ty Romstadt - CEO - Razz Professional Services, Inc.
All the marketing that I do funnels into a discovery call and a Rapid Assessment. And that's basically a Zoom call with a presentation. I listen to the client concerns and explain a little bit about my company in the background. Then at the very end I share the nine-point Rapid Assessment.
Before even getting on that Zoom call though, I always have a quick phone call to qualify them. To make sure that it's the right fit. To make sure to get some initial kind of information about what their concerns and issues are. Then I schedule the Rapid Assessment with all the decision makers of the business.
One more thing I just want to tag on since you were asking about sales. I think one big thing to highlight that audIT does really well is, is either the QBR or TBRS, I call them technology business reviews, but your biggest source of sales really can come from your existing client base. And I've found that with audIT literally, now that they've got the scheduling system in there that you can use, and I'm getting everybody on a routine schedule. I schedule the very next technology business review when I have the that initial one.
Keeping them on a regular schedule based on their monthly spend. And that's been huge because every time one of those comes up, they say yes to one of those boxes on there. And that's more a monthly recurring revenue.
Watch the entire webcast replay
Get the recording of the full 1-hour webcast with this panel. Take a closer look at the audIT system and how these MSPs are using it in their prospecting, selling and business review processes. Click here for instant access.