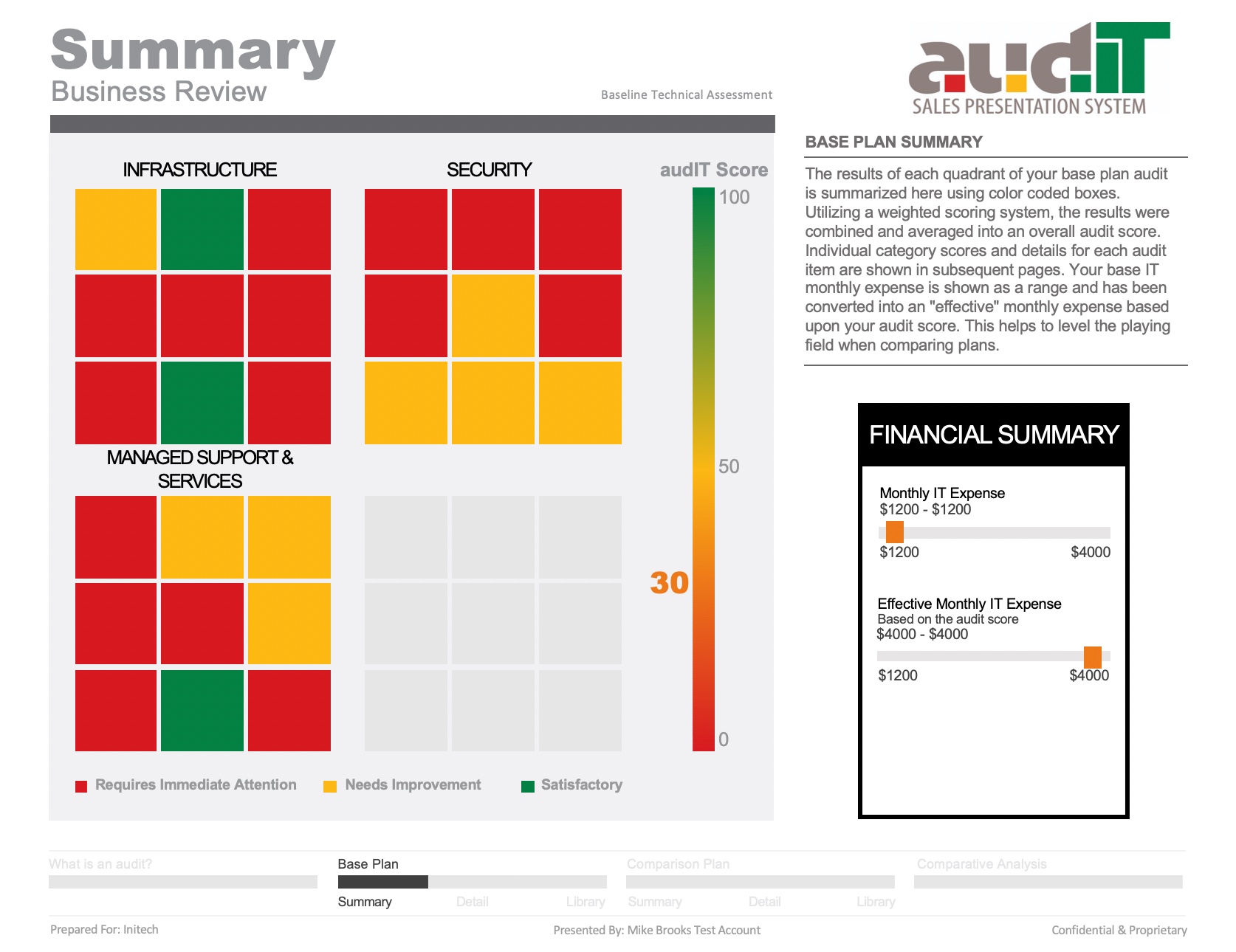 With the quarantine it has become virtually impossible to sit face to face with prospects and clients to present audITs. But the challenge is, you still need to present audITs in business reviews. And many MSPs are still doing sales presentations even during Covid-19.
Not to mention, we're inching closer to re-opening of the economy. The need to present to prospects will gradually increase as our economy comes back.
Our development team went to work to create a solution. audIT users can now generate a landscape PDF version and a PowerPoint version.
The PowerPoint version makes it a snap to easily present over Zoom or other screen-share tools. All but the infographics have been re-formatted to fit perfectly in landscape.
The PowerPoint and landscape PDF will be as easy to understand and have the same emotional impact on your clients and prospects as the standard layout. You now have the format you need to present with confidence during the quarantine and into the future.
Here's how to generate the new presentations
audIT founder, Frank DeBenedetto, talking about the new release
Stay tuned for more great new updates and new releases to audIT!